Three newly released digital albums on
isr|digital
, the download-only wing of Noyes' idealstate recordings:
Edvinsson|Noyes
SKINSEND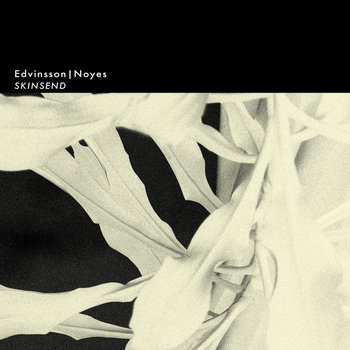 New electronic music from Gothenburg, Sweden. Skinsend (or skin's end, or perhaps skin-send) might refer to the triggering of Edvinsson's chosen instrument, the semi-modular SOMA pulsar 23 drum machine, or perhaps it refers to any case where humans interact with instruments and via these, dialogue and interact with eachother - whatever... This is an exciting and at times, tumultuous new meeting to introduce via idealstate.
Sutcliffe|Noyes
new office styles
An all-in- one take of electronic improvisation from 2016, when Barrie was still setting a plethora of small objects into motion with piezoelectric speakers. This marks a high-watermark exploring that theme; we having played and recorded on a regular basis for four years by this time. Even if the cover implies 90's indie-pop, I still feel the title fits; even if maybe it should be spelt "Nu".
Sutcliffe|Noyes
I have no wish to sign my breath
I have no wish to sign my breath is the third in this trio of January '22 releases on isr-digital, and is the latest in my and Barrie James Sutcliffe's now ten-year conversation on the topics of art and sound.
I wonder, what is this? Is it music, or is it more non-music, or even anti-music?
While I have no trouble identifying as a musician, Barrie does not. Does this affect the choices we make in the moment, and how? We are both grappling with the vagaries and impetuousness of our electronics, and so it seems that the balance between improvisation and composition, for us, may lie in the act (or attempt) of creating with intention, yet we're forced to let go, most often allowing the results to lie in anonymity and the obscurity of (albeit well-organised) folders on a hard-drive. This has been the case for above 90% of our recorded experiments, discussions and dialogues since we began in 2012.
Joan Miro wrote: "
Anonymity allows me to renounce myself, but in renouncing myself I come to affirm myself even more. In the same way that silence is a denial of noise, but as a result, the slightest noise in silence becomes enormous
". We won't sign this, our latest breath, with grand gestures - but it will be audible and alive!
Also available:
Having Never Been To Beirut
w- Johnny Chang
Kindzukuroi
HEX
w- Finn Loxbo