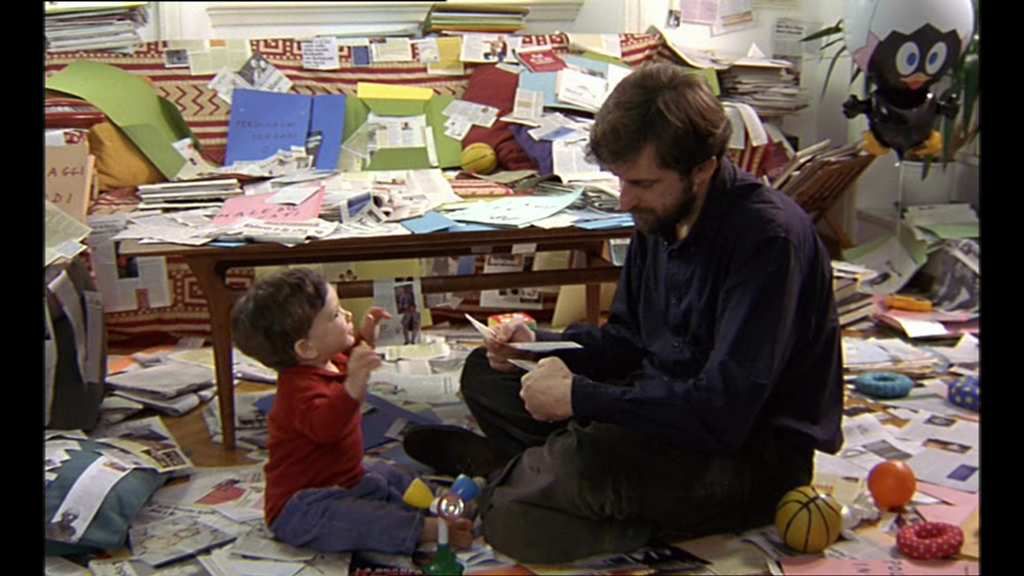 Nanni Moretti,
Aprile
, 1997
Another acquired taste, perhaps: it's amusing to read the negative IMDb user reviews taking Moretti to task for not making the political documentary about Berlusconi and Bossi and instead focusing on the joys (and anxieties) of becoming a father, but that's the whole f**king point of the film, isn't it?
Any father who's ever bathed, changed and played with his child can't fail to be moved watching Nanni and his son (it is his son too) rolling around in a sea of newspaper clippings. And if you can't enjoy the closing scene with the
pasticcere
and his crew dancing to Perez Prado's "Why Wait", I reckon there's something wrong with you. But in terms of cinematic craft there's much to admire here: some spectacular shots - love the cruise liner gliding into view behind him in Venice, the receding shot of him dancing alone on the banks of the Tiber (I think it's the Tiber), the Albanian refugees arriving on their rusty ferry.. - and the editing and pacing is tight and accomplished. He packs a lot into 78 minutes. Of course, the downside - if you don't like Moretti - is that he's all over every scene, and rarely shuts up.