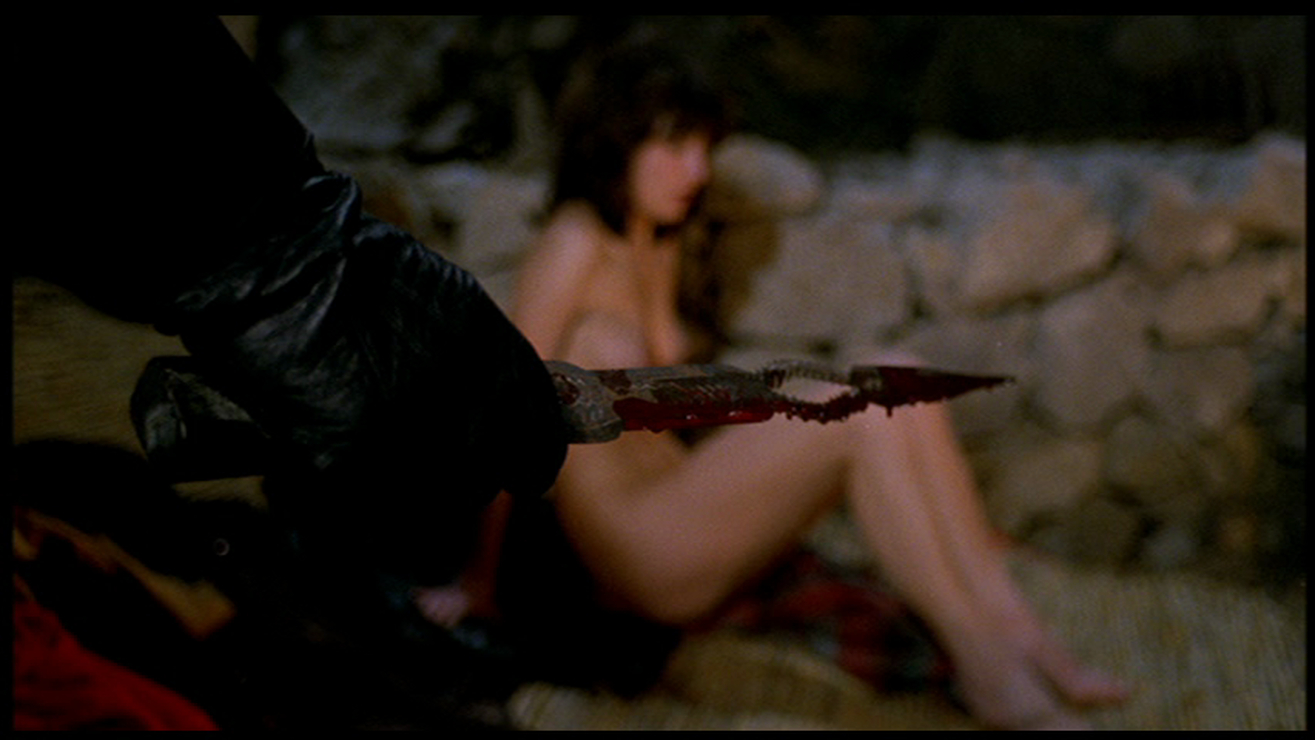 Enzo Milioni,
La sorella di Ursula
, 1978
Well, there are good gialli, good bad gialli, and bad bad gialli. This one's most definitely in the last category, so it's my sworn duty to spoil as much of it as you can so you don't have go through the misery of watching it. "While searching for their estranged mother, two beautiful sisters, Dagmar and Ursula, arrive at a luxurious seaside hotel. At the same time, a mysterious killer starts murdering promiscuous women in the area." No prizes for guessing who the mysterious killer is, and what the murder weapon is (anyone who goes on holiday with a giant carved dildo in their overnight bag is
not
to be trusted). The side plots are just as stupid and the acting is terrible, but you get the impression the director doesn't give a flying fuck: it's all an excuse for a sex scene, of which there are quite a few, and reasonably explicit (though not in the least arousing) at that. Give this one a miss.