Happy New Year, folks.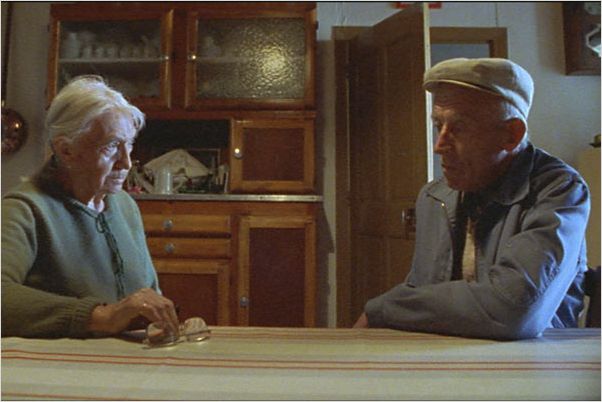 Raymond Depardon,
Profils paysans 1: L'approche
, 2000
No subtitles as far as I can see, and even if you're reasonably fluent in French you're likely to have a hard time understanding much of what's said (of course, I wouldn't expect you to understand Occitan, which is what the two characters above are speaking) - but I don't think that matters too much. Most of Depardon's farmers - the word "peasant" has a distinctly negative connotation in my book (cf. definition 3 from thefreedictionary, "An uncouth, crude, or ill-bred person; a boor") - manage to go about their daily business and ignore the camera, which allows our eyes to roam.. it's a documentary, sure, but at times it feels more like Bresson, Alonso or Tarr. Looking forward to the second and third chapters, will report back.