Re: Recently Watched Films 2022
Posted: Mon Feb 21, 2022 7:26 am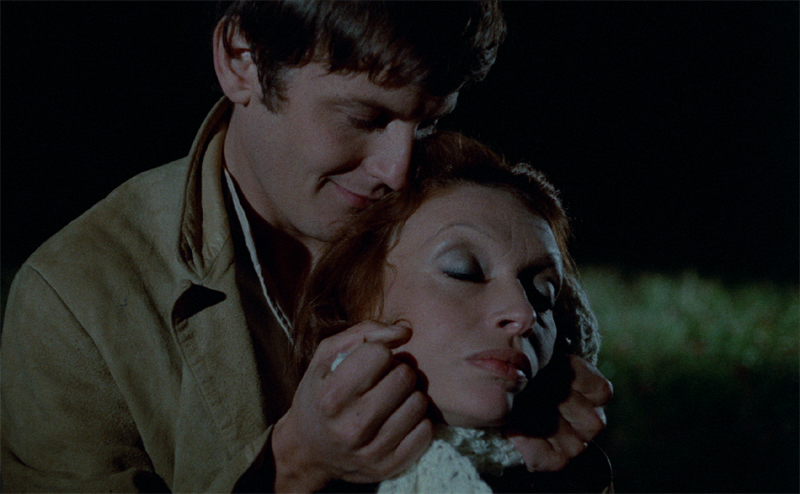 Paul Vecchiali,
L'étrangleur
, 1970
Wow, this is
terrific
. But what is it? A tale of a serial killer (baby faced Jacques Perrin) who strangles already suicidal women with hand-knitted scarves trying to relive a childhood trauma, followed everywhere to the scene of his crimes by another man who robs the victims, and pursued by a soon-to-be ex-detective pretending to be a psychologist and another woman who seems to fall in love with everybody.. Don't try to figure it out (I'm not spoiling much by telling you this much), because Vecchiali, who spent years putting this all together, comes up with one of the most original and haunting and perplexing films I've ever seen (and I've seen a few). Gots to check out more Vecchiali, methinks. Meanwhile, precious little - scandalously so! - about this online, only three IMDb critics reviews here
https://www.imdb.com/title/tt0199175/ex ... _=tt_ov_rt
and they're all in French, but I DeepL'ed a bit of one to whet your appetite: "We must free ourselves from false expectation, that of the thriller and its resolution, in order to grasp the morbid charm of this drift into the criminal imaginary, irrational and poetic, of predation and deliverance; an imaginary that is shared - and this is the insidious perversion of the film - by all the characters. It's uncomfortable, then, but it is magnified on each new viewing by revealing its impeccable construction." Word.