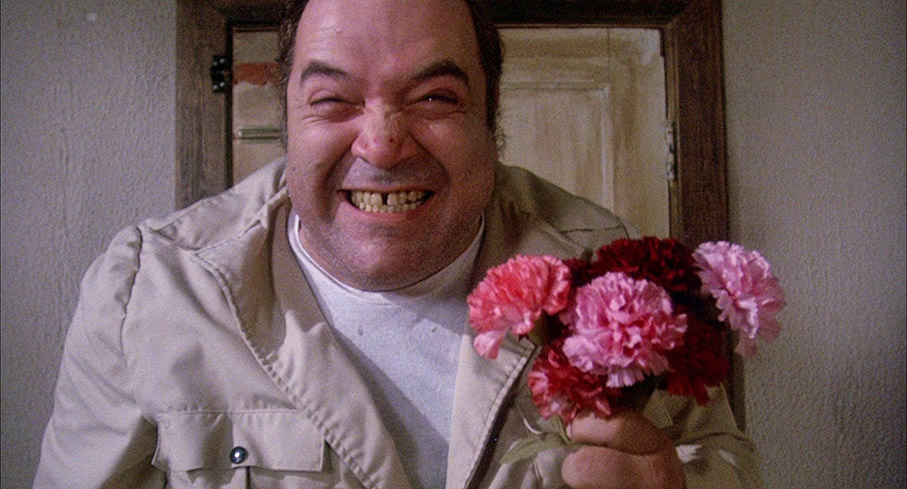 Sam Raimi,
Crimewave
, 1985
To quote from the summary of this excellent and detailed review
http://www.cineoutsider.com/reviews/blu ... ve_br.html
:
"Some will love it, others will hate it, many will find themselves not bothered either way.
Crimewave
is the very essence of cult cinema, a film effectively disowned by its director, whose original vision was completely scuppered by studio interference but which has found a loyal and enthusiastic fanbase [..] this disc does it proud. For those prepared to wear their silly hats to watch and enjoy it, this has to come most highly recommended."
The tortured backstory of this ill-fated collaboration between Raimi, fresh from the success of
The Evil Dead
, and the Coens, just starting to hit paydirt after
Blood Simple
, is well worth reading, but do have a look at the movie first. It's a jawdropping train wreck collision of genres - romcom, horror, black comedy, 40s B-movie - and, despite the studio's clumsy edits (the director apparently can't bear to watch it anymore), every shot is just gorgeously framed and beautifully lit, the script is sharp and the performances, though deliberately and ludicrously over the top, are great fun. File alongside another much maligned
exercise de style
, Coppola's
One From The Heart
. I loved it. Henrik, you're a Raimiphile, what about you mate?