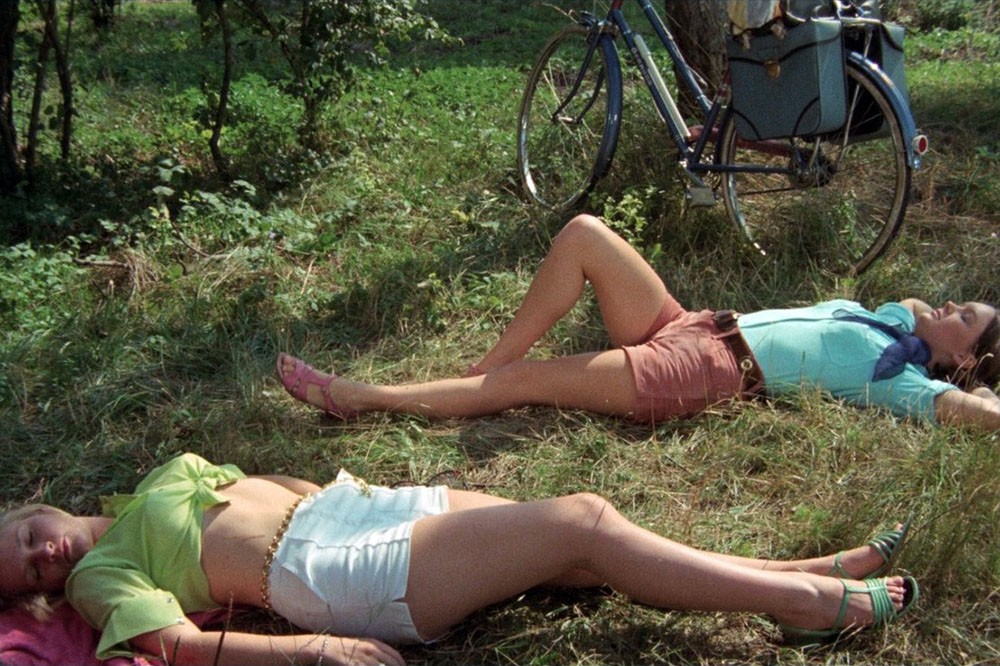 Robert Fuest,
And Soon The Darkness
, 1970
If you can negotiate your way past the Captcha security, this is a fine review
https://www.slantmagazine.com/dvd/revie ... r-blu-ray/
- and I should stress this is the original of the film, which (from what I read) seems to be much better than the 2010 remake. Michele Dotrice was just 22 at the time, three years before she hit comedy paydirt opposite Michael Crawford in
Some Mothers Do 'Ave 'Em
(if you can remember that one, you're probably as ancient as I am), but she isn't laughing here, I can tell you. As the above-linked review makes clear, wide open spaces under clear blue skies can be as scary as a dark haunted house..