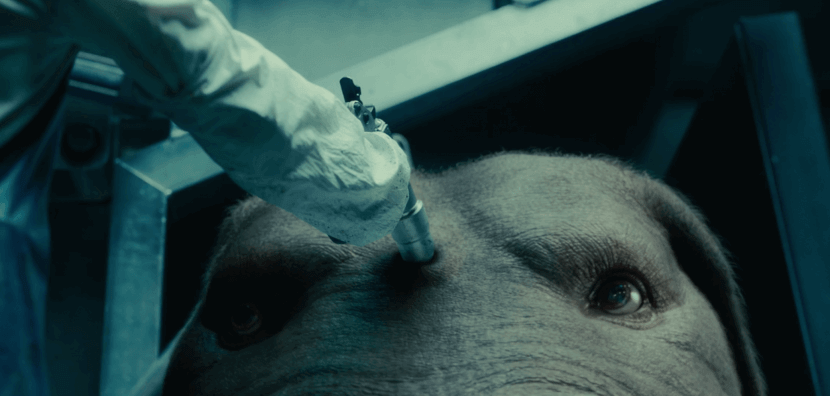 Joon-ho Bong,
Okja
, 2017
Not since Bruno Dumont's
Ma Loute
have I disliked a film more, and what's even more depressing is that this disgraceful mess currently holds an 86% fresh rating on Rotten Tomatoes - but then again, why should the film "critic" of the Armpit Nebraska Daily Burger say anything more intelligent than the vidiots over at IMDb? Yep, this is the big
succès de scandale
of Cannes 2017, the Netflix-exclusive (another good reason for steering clear of Netflix) tale of the lovable giant pig and one little girl's heroic mission to snatch her from the jaws of death at the hands of corporate nastiness in the form of Tilda Swinton, playing not one but two (twins) evil CEOs of Mirando (read Monsanto if you like), planning to flood the market with more GM fast food, bla bla bla. Except that the girl - a nondescript role, and a nondescript actress - recovers the pig but fails to save the hundreds of others who are duly slaughtered and butchered (everyone who works in the abattoir seems to be Hispanic - one of many insulting little details, like "the Mexicans like eating the feet, go figure" or words to that effect).
Okja
fails on every level except the CGI (which is indeed truly magnificent - but I do hope the folks who probably gave up six months of their lives to work on exploding pig farts and snot feel that their time and effort was worth it): the script, by hack Welsh author Jon Ronson, is just terrible - and the dreadfully OTT performances of Tilda Swinton (who really should know better.. Derek Jarman must be turning in his grave) and Jake Gyllenhaal (who can't know better as he's never been able to act at all) only make it worse. It's just so vulgar: hey, I like swearing as much as the next man, but each one of the 29 (cheers IMDb) uses of the F-word or its derivatives is quite gratuitous. Sure, what with that and the pig rape and the slaughterhouse scenes and the police brutality, this is not a film for kids.. but who
is
it for? It
should
be a film for kids, after all - pull at the little dears' heartstrings about the evils of corporate greed, meat-is-murder, GM-induced obesity etc etc before they grow old enough to start posting selfies of themselves holding cheeseburgers - I mean,
101 Dalmatians
was just fine (even the later film adaptation: Tilda should have spent some time studying Glenn Close) - but the profanity and violence rule that out. You wouldn't want your kids to watch it with their granny either. And, as I assume, maybe mistakenly, that most adults with an IQ of more than 60 can recognise a lousy script, incoherent plot and seriously bad ending, the target audience must be somewhere between 15 and 17. Anyway, we watched it until the bitter end, but we won't be watching it again. Simply appalling.