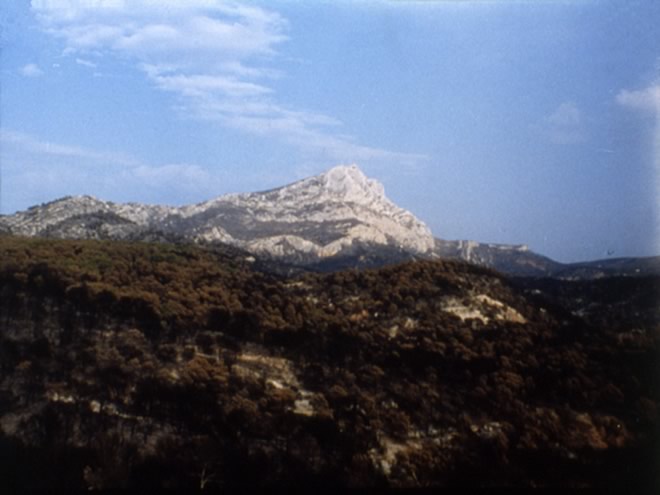 Danièle Huillet & Jean-Marie Straub,
Cézanne - Dialogue avec Joachim Gasquet
, 1989
Fine article by Dominique Païni here (hope link still works)
https://www.sensesofcinema.com/2006/cin ... n_cezanne/
which is well worth a read, despite a few odd glitches - it's Jean Renoir's 1933
Madame Bovary
not Vincente Minnelli's 1949 that the Straubs "sample" - with its sapient remarks on montage from Pasolini, amongst others. Scroll down here
https://www.tumgir.com/kirpcatnotes
to see how Huillet annotated the text (see below) to be read with her customary maniacal precision (there's a brief Vimeo interview with Straub on the subject too, but good luck understanding him: he might have helped if he'd taken the Gitane maïs out of his mouth for once). Whether or not Cézanne actually said all these things - Gasquet's book came out 15 years after the painter's death - is beside the point. Magnificent.