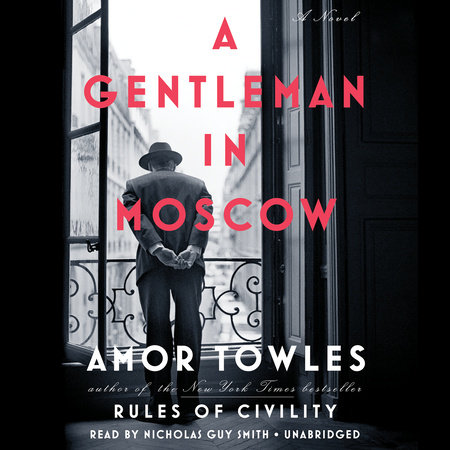 A Gentleman in Moscow – Amor Towles (2016)
Marvelous! An exhilaratingly ambitious novel of post-revolutionary Russian life, history, cuisine, literature, music, architecture, etc., told through the finely detailed stories of The Count's life. Count Alexander Rostov was spared the fate of most of his class in the wake of the revolution because, in his youth, he had written a poem favored by the Bolsheviks; so he was told he could continue living in the Metropol, a grand hotel in central Moscow, but if he should ever set foot outside the hotel, "you will be shot."
Count Rostov is poised, cultured and possesses a joy-seeking inner compass that infuses the book with a sense of good-will and bonhomie in the face of some decidedly unpleasant history. His personal resources also serve him well in the little ups and downs of everyday life. Early in the book, he is told he must move from his grand suite on the second floor to a small room in the attic, and he consoles himself with the thought that, as a child, one of the things he loved best about traveling were the tiny cabins of boats and tight quarters of trains. When an irate barber's customer snips off half of his grand handlebar mustache, he coolly informs the barber "Clean shave today."
Over the decades in the hotel, the Count becomes the headwaiter of the more elegant of the hotel's two large restaurants, the father of a girl left by a dear friend who went to Siberia and was never heard from again, the lover of a well-connected movie star, the cultural mentor of a high-ranking party apparatchik, etc. And these are all fleshed out with rich physical and conceptual details, keenly envisioned and beautifully described. And the novel finishes up with an exciting, unpredictable, and satisfying denoument.
It's a traditional 'big novel' in conception, and one of the rare ones that work. I gobbled it up! There's a joy in living that suffuses the book. "The surest sign of wisdom is constant cheerfulness." Montaigne
Highly recommended.