Hello all,
I've been searching high and low for a portable mixer which has the following I/O configuration, features etc.:
- 8-12 mono line ins (mic pres a bonus, but ultimately extraneous)
- 2-4 4 aux sends
- 2-4 group busses (with 4 being optimal)
- Not terribly expensive ($400 cap)
- Not Mackie
It must have the groups and the auxes. From there, inserts and direct outs are obviously always a huge added bonus.
I work professionally as an engineer, and have a pretty extensive knowledge of current and past manufacturers and models, but can't help but feel that I'm maybe overlooking something obvious. There is only one I've ever found that satisfies all the criteria: the Ramsa WR-8112.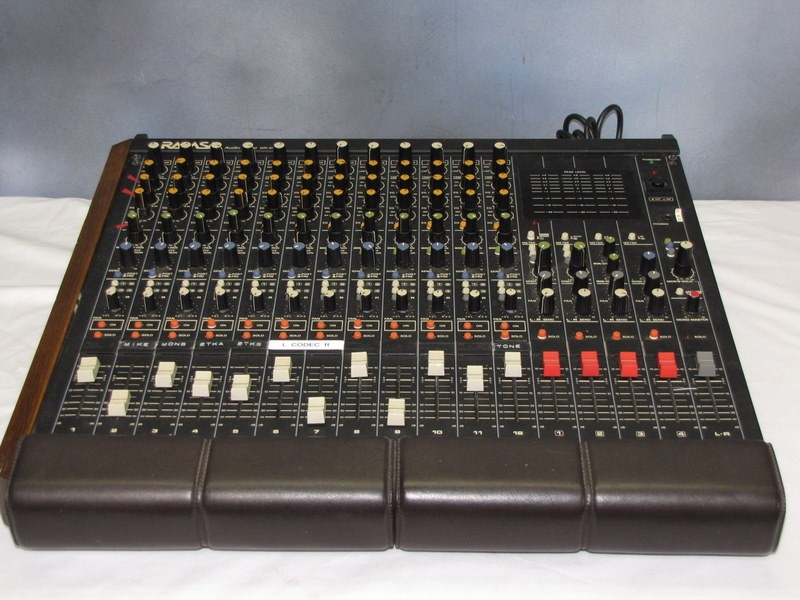 They were my first thought, as I have a later Ramsa 24 channel that I love... but both are impractical for live situations and jamming elsewhere from my space (fuckin huge and heavy!). Some older Electro Voices and Tapcos come close too, but again - same problem, too fucking big. Am I being unrealistic here? It's a hell of a lot to pack in to a small footprint... Any ideas would be very welcome!
Thanks,
Kyle