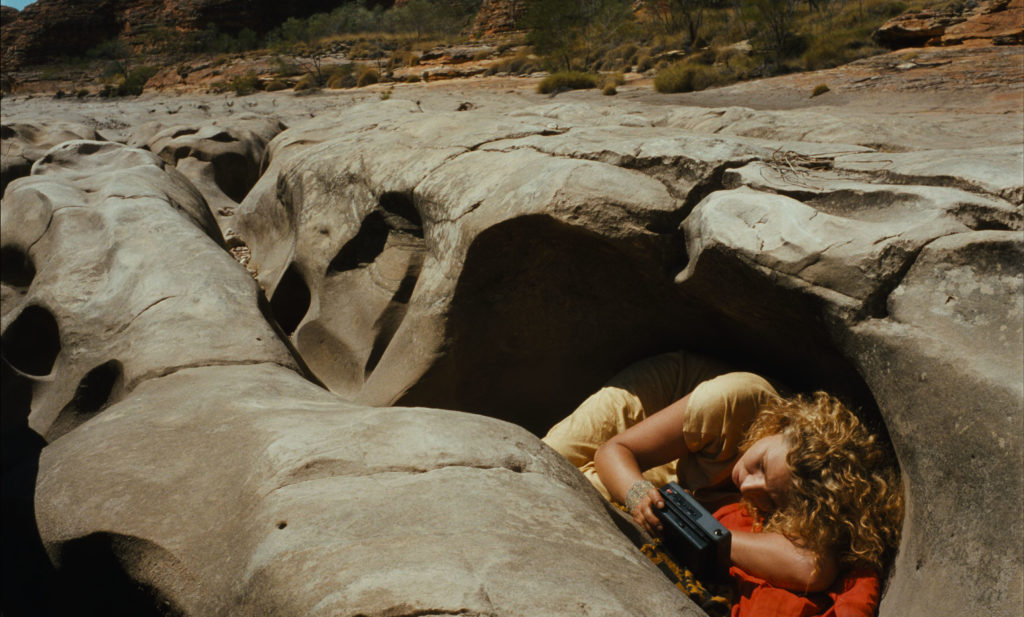 Wim Wenders,
Until the End of the World
, 1991
Over a decade in the making and plagued by budget problems all the way, Wenders' ultimate road movie (I don't think it's his best road movie -
Kings of the Road
for me - and in fact it stops being one altogether about halfway through) came out in 1991, though was ostensibly set in 1999. Wim obviously did his homework - you can see Jean Nouvel's never-to-be-built Tour sans fin on the Paris La Défense skyline - and some of the gadgets he incorporates have now become bog-standard: cars that tell you you're tired and to take a rest - fuck, that annoys me! - satnav, videophones, well nearly.. The only version worth watching is the director's cut, all 4h47 of it - but you can quite easily break it up and watch it over three evenings, as we did. First time I saw it was when it came out in a special evening-long promo screening (at the time my then wife was a press attaché at Warner Brothers and the soundtrack album was getting some seriously heavy plugging - deservedly so, as it's very good), and I remember enjoying the first half very much and losing interest once they all arrive in the mad scientist's lab in the Australian wilderness. I was also underwhelmed by Solveig Dommartin and Sam Neill. Anyway, happy to report it's stood the test of time quite well, and I appreciated both of them much more this time round. Think of them more as cartoon characters and it works well. Robby Müller's photography is stunning, and Wenders' eye for colour and detail reminds me of American Zoetrope-era Coppola (think
One From The Heart
, and Wenders' own flawed but intriguing AZ production
Hammett
). Even the NHK computer-generated dream images have aged well, and look beautiful - though I have to admit I've never had a dream that looked as colourful. Sure, the storyline's a bit pat and naïve, but who's complaining?