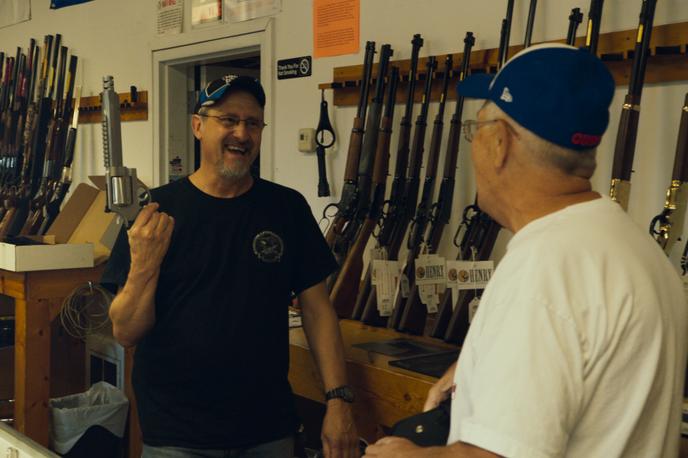 Frederick Wiseman,
Monrovia Indiana
, 2019
https://www.newyorker.com/culture/the-f ... wn-america
A fine review by Richard Brody of a terrific film, which ends with a twelve-minute funeral oration, which Brody describes in his closing paragraph as follows: "That extraordinary skein of rhetoric—at once persuasively consoling, hectoringly hortatory, and chillingly hollow—is followed by the ceremony of burial, where the warmth and the love of the assembled company yields to the unpeopled emptiness of the cemetery and its tombstones, many accompanied by American flags. The movie ends with the coffin bearing the body of the deceased being lowered into the ground, covered with a truckload of dirt, and, with an undertaker casually tossing a wreath, the new earthen mound reposing in forlorn isolation.
Monrovia, Indiana
is nothing less than a work of mourning for the American soul." I only hope that it won't be the last we hear from the mighty Wiseman - never was a documentary maker more aptly named - 90 years young, but I'm afraid the good folks of Monrovia Indiana will still be chowing down on their greasy fast food, enthusing about guns, investing in tacky plastic crosses for their tacky plastic wedding ceremonies and electing Donald J. Trump again later this year.