Search found 5 matches
Search found 5 matches • Page 1 of 1
by caiverzi

Wed Aug 09, 2017 5:37 am
Forum: I Hate Music
Topic: Ana-Maria Avram, R.I.P.
Replies: 0
Views: 687
http://cimro.ro/wp-content/uploads/2012/11/Ana-Maria-Avram.jpg https://www.tinymixtapes.com/news/rip-ana-maria-avram-hyper-spectral-composer-and-co-conductor-hyperion-ensemble-iancu-dumitrescu Ana-Maria Avram died earlier this week. Just a few hours before stumbling upon the news, I was listening t...
by caiverzi

Fri May 05, 2017 11:07 am
Forum: I Hate Music
Topic: Now Playing
Replies: 863
Views: 108593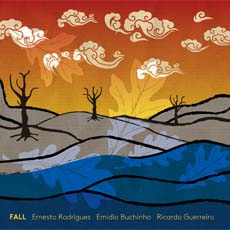 Ernesto Rodrigues Emídio Buchinho Ricardo Guerreiro - Fall
https://www.creativesourcesrec.com/arti ... c_400.html
by caiverzi

Thu May 04, 2017 6:18 pm
Forum: I Hate Books
Topic: I hate Haikus
Replies: 3
Views: 2056
Expected more love for the so-called gendai haiku around here... like squids bank clerks are fluorescent from the morning —Kaneko Tōta (trans. Makoto Ueda) from the sight of the man who was killed we also vanished —Murio Suzuki (trans. by Gendai Haiku Kyokai) revolution in the snowy kiosk for sale ....
by caiverzi

Thu May 04, 2017 6:14 pm
Forum: I Hate Books
Topic: Favorite Art Books
Replies: 21
Views: 6981
Artists' books, I wish there was more attention given to them and not merely treated more or less as a novelty. I don't know many digitized collections of such books (State Library of Queensland comes up on search, then there's Johanna Drucker's Artists' Books Online) or publishing houses which give...
by caiverzi

Thu May 04, 2017 5:45 pm
Forum: I Hate Books
Replies: 206
Views: 39254
L=A=N=G=U=A=G=E poetry needs more love - not just Rae Armantrout. I'm still waiting for more of it to be digitized and pushed in the commons (which is a thing I wish was more common). I'm not from the USA, so I don't have access to fancy university libraries with collections of such poetry.
Search found 5 matches • Page 1 of 1